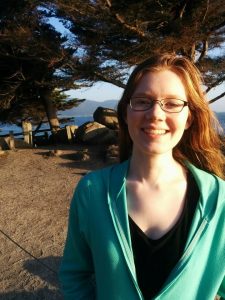 Hello, my name is Nora Dell and I'm a rising junior at Bryn Mawr College pursuing a double major in International Studies and Physics, and a double minor in Astronomy and Economics. I grew up in Northern Virginia, just outside of Washington D.C., which sparked my life long curiosity about how the world fits together. In my spare time, I enjoy playing the violin, reading books about the international political economy, looking at the stars, and volunteering on political campaigns. I am humbled and excited to be a part of Lagim Tehi Tuma this summer, and am looking forward to it!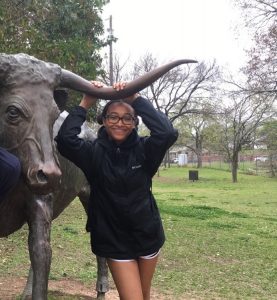 Hi my name is Carol Lee Diallo. I was born in Atlanta, Georgia and I grew up outside of the US in the Ivory Coast, Ghana, Swaziland, and Ethiopia. I completed high school in Austin, Texas. I am a rising junior at Haverford College, majoring in Sociology and minoring in Spanish. I am really interested in education and issues that affect children and their development. In the past I have volunteered with organizations that worked with children; working as a tutor and summer camp counselor. I want to learn more about how children learn and grow in various contexts around the world. In my free time I like reading, going for walks, listening to music and writing. I look forward to meeting and working with you all in the summer!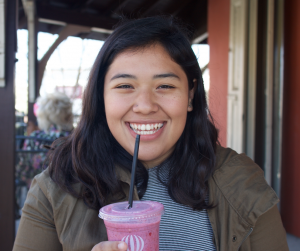 Hi, my name is Addy Lorenzo and I'm a rising sophomore at Haverford College. I plan on majoring in Psychology and minoring in Education. I grew up with six siblings in Los Angeles, CA and noticed my passion for teaching in the first grade. Growing up with a sister with Down Syndrome and two cousins with Autism sparked my interest in psychology and mental health. When I discovered that my family suffered from a history of drug abuse, using patience and interpersonal connections to ease their transition to sobriety helped me learn that both patience and connecting with others are vital in any teaching environment as well. In the past, I have worked with underprivileged youth and children with autism in music, math, and reading. Recently, I tutored middle school students in writing and worked on a creative writing project that focused on their identity and how it impacted their learning. Although I was accustomed to working with people of color in a classroom setting, I didn't see how demographics affected learning until I took a class on English Learners in US Schools last year. My hope is to work with children in disadvantaged communities and incorporate their background and stories to guide new lessons. At Haverford, I am a part of the Bi-Co Jazz Band, Alliance of Latin American Students, and I work with the Women*s Center to raise awareness of sexual assault on campus. On my free time, I like to play guitar, dance, listen to rock music, and take pictures of people!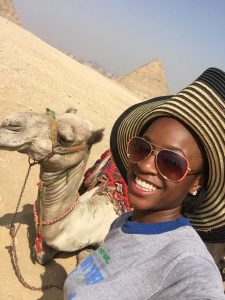 My name is Aisha Soumaoro, I am a rising sophomore at Bryn Mawr College, pursuing my computer science degree. I was born in Atlanta, Georgia, and for the first seven years of my life, I lived in Guniea, Conakry. Currently, my family and I live in New York. In high school, I loved spending my free time volunteering and giving back to my community. In my high school career, I volunteered at Harlem Grown, where I dedicated my summer to clearing up vacated lots in order to plant healthy fruits and vegetables for Harlem residents. I also volunteered for Meals on Wheels, where every Sunday I would go door to door delivering meals to elderly people. In addition, I was a tutor at Democracy Prep Middle School, a translator at Sanctuary for Families, an office assistant, a babysitter, and a captain for my high school girls' soccer team. While these may sound as a recitation of my resume, I view these organizations or activities that I have partaken in as stepping stones needed for me to reach my optimal life. They have helped me build my character. I believe that being involved with the Dalun ICT Centre will allow me to continue exercising my values for authenticity, empathy, and kindness. With these values and the mixture of my love for computer science, I will be able to share my knowledge of art, Java, Python, and other basic computer skills with my peers on this fellowship. Furthermore, I am looking forward to being immersed in a community where its member shares all of these values. Ghana here we come!!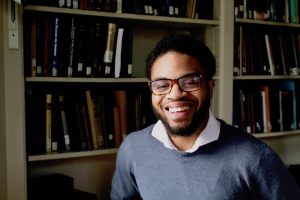 Hi! My name is Maurice! I am a rising junior from Wyndmoor, Pennsylvania. I major in English and an Educational Studies minor. I am really interested in the intersections of race, education and politics, and am considering pursuing a PhD in the study of education. On campus I am involved in Admissions, the Writing Center, the Editor in Chief of the Haverford Clerk (student newspaper), and am the co-founder of SURGE, a mentorship program connecting boys of color in the Ardmore area to college men of color that act as mentors. I am interested in the Lagim Tehi Tuma Fellowship for countless reasons, but I can't wait to work with the team, and to reflect on the work we do!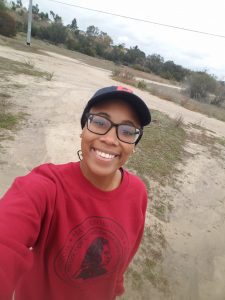 Hi, my name is Sabea! I'm a rising senior at Haverford College from Bronx, N.Y. with a Linguistics major, Religion minor and concentration in Africana Studies. I'm going into my 3rd year living in Quaker House, a community house on campus involved in educating about Quaker history, providing a social space for Quaker students and sympathizers, and hosting bi-monthly brunches. I've played Ultimate Frisbee with the Sneetches, co-headed the Black Students' League, and participated in Customs as a Peer Awareness Facilitator. In the Fall semester, I will be an Ambassador of Multicultural Awareness for Customs, an International Student Resource Person, a Community Outreach Multicultural Liaison, and turning in my thesis. I am incredibly humbled and honored to collaborate with so many brilliant minds in working together on these projects and to further my understanding of the nuances in the relationship between Ghana and the U.S. I hope to use my interests about language and its impact on the boundaries around and between communities to provide a perspective that is not just useful, but vibrant and engaging in our combined efforts. I look forward to this summer of hard work and wonderful experiences!
Hello, my name is Michelle Fleuriot and I am a rising senior at Bryn Mawr College. I am a psychology major and double minoring in French and Child & Family Studies. I am so excited this summer to be a part of the Lagim Tehi Tuma Fellowship Team. I look forward to a summer filled with new experiences that challenge my ideas and expand my horizons. I am really interested in discovering more about Ghana, particularly its people and the opportunities that exist for them within its institutions. This upcoming year I will be working on the Dorm Leadership Team at Bryn Mawr as a Hall Advisor as well Res Life Co-Head. In addition, I will also be working with LILAC as coordinator of one of their programs, Adelante, which works with young children in Norristown to help provide STEM-enriched programs. In the future, I hope to continue working closely with women and children around the world and continue to advocate for their rights and opportunities.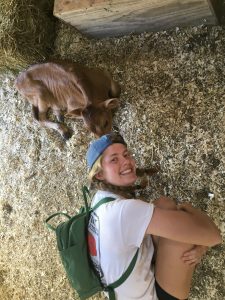 Hi! My name is Molly Strange and I was born and raised in the suburbs of Boston.  At school, I'm a Political Science major with a concentration in Peace, Justice and Human Rights.  My biggest commitment on campus these past 3 years has been the women's ultimate frisbee team which I am excited to captain this coming year.  In addition, I'll be involved in the customs program and will be working at the library. I am honored to be a part of Lagim Tehi Tuma this summer and am looking forward to the opportunity to cultivate my curiosities in identity, human rights, ethics and education policy in such a unique way.  I can't wait to start working together as a team!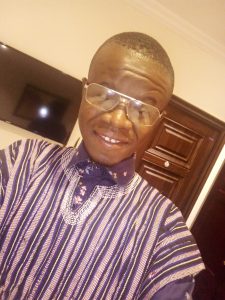 Hi, I am Ishak Baako, born and raised in Dalun –northern Ghana. I finished my studies in Development Education Studies at the University for Development Studies. I'm interested in politics, and currently aspiring to represent my community at the local governance level. I love reading in my leisure time.