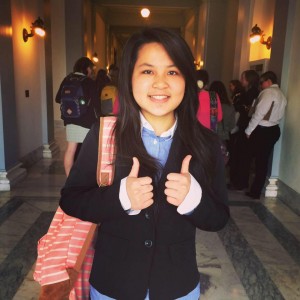 Hi, my name is Shu Min He and I am a rising sophomore at Haverford College. I grew up in China and moved to the United States at age 13. My family currently lives in New York City and I am the eldest out of my four siblings. Throughout high school, I volunteered at my local library as a homework helper and worked at a museum as well as a couple cultural foundations. Thus I have a strong interest in education and cultural studies. In college, I am interested in studying anthropology, Spanish and East Asian Studies. In my free time I enjoy going to the park with my little siblings, walking in nature and reading books in library. I look forward to being a Lagim Tehi Tuma fellow this summer and collaborate with other fellows in order for all of us to learn together.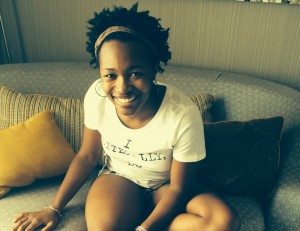 Hello, my name is Sierra Nicole Berkel. I was born and raised in Queens, New York, where I live presently with my mother and twin brother. I am a rising junior at Haverford College. I am planning to major in English and minor in Education, as well as concentrate in Creative Writing. Throughout my childhood my mother, a teacher herself, instilled the value of learning and a passion for education within me. This has contributed to my growing interest in fighting for the accessibility and equality of education across all lines of society. Another one of my passions is writing; the agency of portraying characters and stories on the page provides me with a breath of fresh air, and I have dreamt of becoming an author since I was a young girl. I also love to play basketball and am a member of the Women's Team at Haverford, which has been a highly rewarding experience. In my free time I enjoy watching television, hanging out with friends, and reading books. I am excited to be a Fellow in the Lagim Tehi Tuma program, and am looking forward to working in Titagya Schools and spending time in Dalun this summer.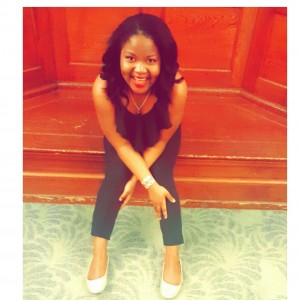 Hello, my name is Farida Ilboudo. I was born and raised in Burkina Faso and immigrated to Bronx,New York 10 years ago with my father and siblings. I am a rising junior at Bryn Mawr college, majoring in Anthropology. I am also planning to double major in Political Science and Education and a concentration in African Studies. While living in West Africa, my family and I onced lived in Senegal, where I attended school. A year later we moved back to Burkina Faso, where I attended both a public and private school with my younger sister. Once I moved to New York City I attended a public school, but later on enrolled in a charter school. Experiencing multiple educational systems and methods attracted me to the  Lagim Tehi Tuma program, specifically Titagya Schools. I am interested in studying Educational Policy and has been doing work towards education reform in hopes of gathering more knowledge to improving the educational system and methods in West Africa. While furthering my knowledge on educational reform, I have also acquired knowledge and a deep interest in prison reform and human rights movements, working towards increasing human trafficking awareness. In my free time, I enjoy reading, listening to music and spending time with my family and friends. I look forward to going to Dalun and begin my work with the Titagya Schools through the Lagim Tehi Tuma Program.  
Hi my name is Anita Ntem and I am from Ghana, but I was born and raised in Manhattan, New York City. I am a rising junior at Bryn Mawr College who is majoring in psychology and planning to minor in education.  I am passionate about the mind, why people come to make the decisions that they do, and what factors helped enforce those decisions.  Growing up in a charter school in Harlem, I have been instilled the traits of my school's motto of Discipline, Respect, Enthusiasm, Accountability, and Maturity. These traits have followed me in all the work that I pursue and has inspired me to seek through the mission of working hard, going to college and changing the world. Besides the academic work that I pursue, I am a captain for my high school's Alumni Relations Program which seeks to aid college students in the process of having a meaningful experience in college with the aids and comfort of having emotional, mental and financial support. This pushes me further in the reasons why I love education and seek to see the change in certain teaching or management issues.  On campus, I am a tour guide and a Teaching and Learning Initiative Student consultant who consults professors in pedagogical learning methods. As a student who carries the African and Caribbean love and passions, I am the new co-president of Bryn Mawr's  African and Caribbean Student Organization. In addition, I am the co-president of the Bi-Co Business Initiative Group at Bryn Mawr College, and I am the co-president of the Mindful Meditation Club, who seeks to share the love and nature of the mind and body connection. In my free time, I volunteer at my high school speaking to students on preparations for college, and I hang out with friends and family and love to watch Netflix and eat tons and tons of food! As a student who loves Ghana, food, and the beauty of life, I truly believe it sometimes takes students to visit other places besides their local community in order to be enlightened and enriched with the beauties of the world. I am honored and more than looking forward to experiencing this co-learning adventure with the people in Dalun working on projects in the Lagin Tehi Tuma fellowship program.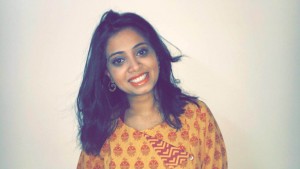 Hi, I'm Ananya and I'm a rising junior at Bryn Mawr College. I was born and raised in India, and my family now lives in New Delhi. I'm majoring in economics, minoring in Political Science and I hope to work in development projects around the world.
I have recently been very intrigued by post colonial histories and I hope to incorporate this growing interest in my work at Ghana. I also hope to explore the world of education and teaching, and I would love to learn more about myself through my time in Dalun. I work on campus at the office of Conferences and Events, and I'm the social-cultural director of South Asian Students Organization on campus. I'm also the Curriculum commitee head with the Student Government Association. I've worked at an independent research organization in a big city and a non-governmental organization that helps farmers in the Thar Desert in western India. In my free time, I like to talk about politics with my friends, eat new and good foods, meet animals and watch tv.
The most exciting part of this fellowship for me would be the reflectionary aspect of it, because I find myself asking what does it mean to be thinking together, and thinking for each other. I'm looking forward to meeting and learning from everyone at Dalun this Summer!
I am a senior at Haverford College, majoring in Political Science with a minor in Education and a concentration in Africana Studies. I love to teach and tutor and have been doing so, mainly with kindergarten through 6th grade students, for the past 4 years. When I'm not in the classroom, you can find me camping, hiking, and swimming on the Appalachian trail in the Northeast US. I always enjoy listening to and playing music on the trombone, guitar, and harmonica.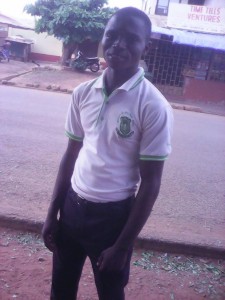 Hi, my name is Tikah Nicholas. I am twenty-four years old, I was born in Dissah, a community in the northern part of Ghana. I am the second born of my mother's six children. Presently, l am a level- three hundred student at the University for Development Studies, offering B.A Development Studies at the Tamale campus. My dream is working hard to become an agent of change to transform the society and world in which we live into a better place. I like reading and interacting with friends and people around me. I am glad to be a Lagim Tehi Tuma fellow this year. I pledge to cooperate with the authority and the staff towards achieving the goals of the project.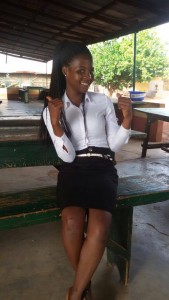 Hello, Akanfewon Awonatelie Clemencia is my name. I am 24 years of age, born and bred in Wiaga, a community in the Northern part of Ghana by Mr and Mrs Akanfewon . We are five siblings of which, I am the second born. I'm offering BA Development Education studies in the University for Development studies, third year. My dream in life is to become a lecturer, an author and a change agent in my country and the world as a whole, working towards poverty alleviation and gender equality. I love reading and listening to music during my leisure time. I deemed it a great joy to be Lagim Tehi Tuna fellow this summer. I will adhere to and collaborate with all participants.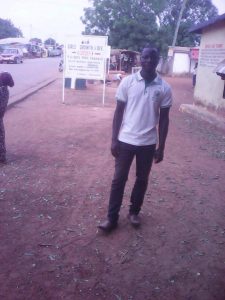 Hi, My name is Abdulai Abdul-Samed. I was born and raised in a community called Jemtuto in East Gonja District of the northern region of Ghana .I am twenty-five years of age. I attended Ghana secondary school in Tamale and I am currently in university for development studies .I am a level-three hundred degree student. I offer B.A development education. My course seeks to enlightened students to be able to identify and find solutions to problems in our society. Both my parents are citizens of Ghana. I am the third born of my parents .I enjoy working with communities' people because I grew up in a community and had a lot of experience there. I also like doing research work because I get to know much when I do literature review. I am friendly and enjoy working with people always. I represent my class for three solid years and have had a lot of experiences from both lecturers and students and can work with people outside school . Therefore, I am excited to work with Lagim Tehi Tuma especially Titagya and to achieving the aspirations of the Institution. I am excited to be a member there.